The following courses have been approved by the PTBCCT for credit towards the application to sit for the examination to become a Certified Cervical & Temporomandibular Therapist (CCTT) as well as to fulfill the annual continuing education requirements to maintain status as a CCTT.
Click on any name below to view their available courses
Viewing this on your phone?

Rotate your device to view in full screen.
Jeffrey S. Mannheimer
 Jeffrey S. Mannheimer
Course:

Comprehensive Evaluation & Treatment of the Sub-Occipital, Craniofacial & Temporomandibular Complex.

A progressive course series of 3 separate two-day modules within a 3-month period which allows for clinical practice of the evaluation and treatment techniques that are supported by videos between each module

Does Your Patient Only Have a Temporomandibular Disorder (TMD)?

OR

Could the Pain and Dysfunction Also Be Due to or Comorbid with Any of the Following?

Cervicogenic myofascial pain, cluster, migraine or tension-type headache, ear infection or toothache, C2 – C4 discal bulging, temporal arteritis, TMD, cranial nerve neuralgia or a combination of one or more?

Without a comprehensive evaluation and individualized treatment program, which is the foundation of this course, chronicity is likely to develop.

Course Overview:
Physical therapy education relative to an understanding of the various types of headaches, orofacial pain and temporo-mandibular disorders (TMD), as well as their inherent patho-physiological mechanisms, are commonly not covered sufficiently within the entry-level or graduate physical therapy curriculum. This specialty course has been designed to fill the void, which exists beyond the evaluation of the cervical spine and provide knowledge as well as training in definitive evaluative and therapeutic skills unique to this specialty area.
 Description:

One of the most overlooked causes of headache and orofacial pain are those of a cervicogenic and/or temporo-mandibular etiology. Many general practice physicians, neurologists and dentists commonly disregard the cervical spine as a causative craniofacial pain factor or are unaware of temporomandibular dysfunction focusing instead on a vascular, vestibular or neurological etiology.  Physical therapists who receive referrals relative to the evaluation and treatment of patients with headaches, orofacial pain and temporomandibular dysfunction in children and adults, therefore need to understand that there are mechanisms other than vascular or neurologic that represent significant etiological factors and require a multi-disciplinary approach.

This course is designed to provide the information and necessary evaluative skill to delineate the major types of headaches, orofacial pain, temporomandibular joint (TMJ) movement disorders and associated symptoms that originate from the craniofacial and temporomandibular regions from those of a cervicogenic and/or comorbid origin. An in-depth understanding of the anatomical and neurophysiological factors relative to the trigeminocervical, sub-occipital and temporomandibular complex, as well as the cranium in relation to headaches and orofacial pain will be presented. Sub-occipital, orofacial, temporomandibular and cranial pain/dysfunction syndromes will be analyzed with emphasis placed upon their delineation and subsequent development of comprehensive therapeutic paradigms. Workshop sessions will follow the lectures and focus upon case study analysis, proper sequencing and use of manual upper ¼ and craniofacial (intra & extraoral) soft tissue and joint mobilization techniques, therapeutic exercise, adjunctive modalities, dry needling as well as postural and ergonomic intervention for the reduction of pain and inflammation, restoration of function and prevention of recurrence. A constantly evolving 6-page evaluation form provides the foundation for the course.

 Course Learning Objectives:

Objectives:

Upon successful completion of this course, each participant should be able to delineate the major types of headaches, craniofacial and temporomandibular pain-dysfunction syndromes and initiate appropriate and logically sequenced comprehensive therapeutic management.  All concepts and techniques will be supported by evidence-based, peer-reviewed publications.  Completion of the course will allow the student to achieve the following goals and competencies, which will be determined/measured by participant interaction during case presentations.

Goals:

Identify the components of the trigemino-cervical complex.
Understand how cervicogenic mechanisms can impact the craniofacial region.
Delineate between the general headache categories.
Delineate between the various types and causes of cervicogenic headaches (CGH), prime headache disorders (tension-type, vascular/migraine, neuralgic and autonomic), temporo-mandibular disorders (TMD) and orofacial pain (OFP) in order to direct treatment to the causative structures and eliminate perpetuating factors.
Understand the significant impact of myofascial pain upon the cervical, shoulder girdle and craniofacial regions.

Competencies

Understand new evaluative concepts relative to the cervical/shoulder girdle, sub-occipital, craniofacial and temporomandibular regions, as well as their inherent interaction that frequently gives rise to co-morbidity.Demonstrate knowledge of the anatomy and arthrokinematics of the TMJ as well as related dental terminology.
Identify occlusal abnormalities, intrinsic and extrinsic etiological factors that contribute to TMD, masticatory muscle hyperactivity or imbalance and the need for dental and/or physical therapy intervention.
Properly interpret the findings of the evaluation and present it in verbal and written form to the referring physician (medical and dental) along with appropriate therapeutic goals and treatment plans for comprehensive management.
Perform specific manual therapeutic procedures relative to joint and soft tissue mobilization, of the cervical, shoulder girdle, sub-occipital, craniofacial, masticatory and temporomandibular regions.
Instruct patients in therapeutic exercise techniques for postural correction, functional restoration, muscle imbalance, strengthening and relaxation.
Understand the different TMJ surgical techniques and proper post-operative management.
Assess the need for adaptive devices and ergonomic changes for correction of improper driving, sitting, sleeping and working postures.
Understand the role of dental/oral appliances and techniques utilized in the management of TMD and OFP.
Instruct patients in self-management and non-medicinal techniques to prevent a recurrence of pain and/or dysfunction.


Speaker:

JEFFREY S. MANNHEIMER, PT, Ph.D, CODN, CCTT

Dr. Mannheimer received a BS degree in Biology from Bradley University, MA degree and Certificate in Physical Therapy from New York University and a Ph.D in Health Science from Seton Hall University. He is now in his 56th year of clinical practice, which over the past 37 has been limited to the evaluation and treatment of cervical spine disorders, temporo-mandibular disorders, cervicogenic headaches and orofacial pain (CSD, TMD, CGH & OFP) respectively.  He is a certified Cervical and Temporo-mandibular Therapist (CCTT) by the Physical Therapy Board of Craniofacial & Cervical Therapeutics (PTBCCT) and certified in Orofacial Dry Needling (CODN) by Myopain seminars.

He has many publications pertaining to the evaluation and management of pain by postural and ergonomic correction, manual techniques, therapeutic exercise and non-medicinal pain control in dental, medical and physical therapy texts and journals. He coordinated the chapter on "Cervicogenic Mechanisms of Headaches and Orofacial Pain" for the 4th edition of "Orofacial Pain: Guidelines for Assessment, Diagnosis & Management" of the American Academy of Orofacial Pain (AAOP).  He is also the co-author of the first medical textbook on Transcutaneous Electrical Nerve Stimulation, "Clinical TENS" published by F.A. Davis in 1984.  His most recent clinical contribution "Dry needling for management of pain in the upper quarter and craniofacial region" by Kietrys DM, Palombaro KM & Mannheimer JS, was published in Current Pain & Headache Reports. 18(8): 437- 446, 2014 and "International consensus of the most useful assessments by physical therapists to evaluate patients with temporomandibular disorders: A Delphi study". Journal of Oral Rehabilitation. 47(6): 685-702, 2020.

In addition to private clinical practice, Dr. Mannheimer is currently an Adjunct Clinical Professor in the Department of Rehabilitation & Regenerative Medicine (Program in Physical Therapy) at Columbia University. He was previously a Clinical Assistant Professor in the Dental School of the University of Medicine and Dentistry of New Jersey (UMDNJ) and director of the physical therapy tract for their continuing education program in the Diagnosis and Management of Temporomandibular Disorders and Orofacial Pain for 13 years until the program was discontinued.

Current professional memberships are held in the American Physical Therapy Association, American Academy of Orofacial Pain (AAOP) and the International Association for the Study of Pain (IASP). He has also served on the examination committee of the American Board of Orofacial Pain (ABOP), which certifies dentists in this specialty field, is a member of the AAOP education committee and previously served as an AAOP council member. Dr. Mannheimer is the founder and current president of the PTBCCT (ptbcct.org), which consists of an international group of physical therapists who desire to promote education and specialty certification in the field of CSD, CGH, TMD and OFP.  Dr. Mannheimer is a frequent invited speaker at national and international seminars and scientific meetings as well as a manuscript reviewer for Quintessence and Pain Medicine and previously for the Journal of Craniomandibular and Sleep Practice.

Overview of each Two-Day Module:

Module I

Cervicogenic Causes of Headaches and Orofacial Pain of Non-TMD Origin

The Sub-Occipital Connection – Comprehensive Evaluation & Treatment of the Cervical-Shoulder Girdle & Cranium

Module II


Comprehensive Evaluation of the Temporomandibular Complex

Comprehensive Treatment of the Non-Surgical TMD Patient

 Module III


Advanced Delineation of Disc Displacements, Subluxation/Luxation

Comprehensive Evaluation & Treatment of the Pre & Post-Surgical TMD Patient

Class performance of a complete comprehensive evaluation of an actual patient with cervicogenic and TMD symptomatology that was previously treated by Dr. Mannheimer utilizing the 6-page course evaluation template.

The course is structured as a Mini-Residency consisting of 3 progressive weekend modules over a consecutive 3-month period that allows for practice and review of the evaluation and manual therapeutic techniques prior to the start of the next module. Manual technique videos are sent after each module for review & practice. Each module is geared to a specific area that can create local and/or referred pain with or without dysfunction and are all crucial components of the trigemino-cervical complex.

Each mini-residency is limited to no more than 6 PT's/course due to space, the necessity of closely observing everyone performing the evaluative and manual techniques as well as to have sufficient time for me to perform them on everyone.  This requirement is also necessary to maintain the intensive nature of teaching and demonstrating numerous manual soft tissue, joint mobilization techniques in association with therapeutic exercise paradigms specific to the shoulder girdle, cervical, sub-occipital, cranial and orofacial regions (intra & extra-oral).  As the course proceeds everyone will learn how to integrate combinations of the above techniques into specific therapeutic paradigms with adjunctive modalities as needed. 

The evaluation section (cervical-orofacial-temporomandibular-headache) of the course follows my specific 6-page template which is needed to obtain all of the required subjective and objective data to develop the proper ICD-10 diagnostic and CPT treatment codes (your diagnostic impression and therapeutic treatment paradigm). 

Case study presentations with class interaction are presented specific to the topics of each module.  The complete hour by hour agenda for day one and day two of each module are available by clicking the following PDF links.

Module I – Day One / Module I – Day Two
Module II – Day One / Module II – Day Two
Module III – Day One / Module III – Day Two


Course Logistics:

2023 Course Schedule

Course XVII (COMPLETED)
Module I: January 28-29, 2023
Module II: February 25-26, 2023
Module III: March 25-26, 2023

Course XVIII (FILLED)
Module I: April 29-30, 2023
Module II: May 20-21, 2023
Module III: June 24-25, 2023

Course XIX (5 available spots)
Module I: July 22-23, 2023
Module II: August 19-20, 2023
Module III: September 23-24, 2023

Registration MUST be made in advance with your immediate email confirmation and is guaranteed only upon receipt of your deposit in order to ensure your spot in the course.

Each module of every course must be taken in succession & switching modules between courses is not permitted. The nature of this series allows for 23 hands-on workshop sessions & lectures, maximized by limiting the course to 6 PT's who each receive 40 CEU's.

Course Certificate: Cannot be granted unless all 3 modules are completed in succession.

Lodging: 

Residence Inn by Marriott Princeton at Carnegie Center: 3563 US Route 1, Princeton, NJ 08540:

Call 609-799-0550 and ask to speak with Debbie or Dawn and state that you are taking Dr. Mannheimer's course which will qualify you for the discounted rate of $129.00.

The hotel is adjacent to the Princeton Market Fair Mall which has a movie theater, Barnes & Noble bookstore, Starbucks, many interesting stores and a choice of restaurants within and outside the mall.

Tuition: Tuition for the 2022 courses is $1800.00 ($600.00/module) and can be paid in three installments as the course series progresses. Tuition includes all course material, lecture slides, evaluation and home exercise instruction forms, adjunctive postural corrective and pain reduction options as well as illustrations of all manual techniques printed in a separate booklet/module. Separate videos of all manual cervical/shoulder girdle, craniofacial and masticatory extra and intra-oral myofascial, joint mobilization and tractional techniques/module are included along with continental breakfast and refreshments.

To ensure your registration, a $300.00 deposit is due ASAP prior to the start of each course that counts as 50% of the tuition for module I. Payment can be made by personal, business, or bank check as well as money orders. PAYABLE TO:

Jeffrey S. Mannheimer, PT, PHD, PC

Mail to: Jeffrey S. Mannheimer, PT, PHD, PC
88 Orchard Road Suite 11 in the Carriage House
Skillman, NJ 08558 
Steve Kraus
  Steve Kraus
Evaluation and Management of Temporomandibular Disorders with Cervical Spine Considerations
An Online Learning Course – $285.00
10 Continuing Competency Hours (CCHs)
10 CCHs are awarded for the completion of this course (1 Continuing Competency Hour = 1 CCH = 1 Clock Hour)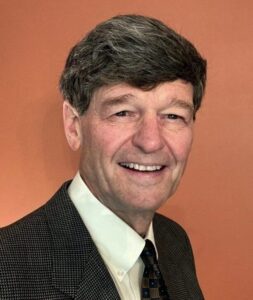 Instructor: Steve Kraus PT OCS MTC CCTT CODN
Mr. Kraus earned his degree in physical therapy in 1975 from Wichita State University, Wichita Kansas. He received the Distinguished Physical Therapy Alumni Award from The Wichita State University Department of Physical Therapy. Mr. Kraus is a Clinical Assistant Professor for the Division of Physical Therapy Department of
Rehabilitation Medicine, Emory University School of Medicine, Atlanta Georgia and was an Adjunct Faculty for the Georgia School of Orthodontics, Atlanta Georgia. Mr. Kraus is a Board-Certified Clinical Specialist in Orthopedic Physical Therapy (OCS), is certified in Manual Therapy (MTC), is a Certified Cervical Temporomandibular Therapist (CCTT) and is certified in Orofacial Dry Needling (CODN).
Mr. Kraus is a pioneer in the field of TMD. Mr. Kraus is an editor, author and has co-authored a number of peer-reviewed articles and chapters on temporomandibular and cervical spine disorders appearing in various dental and physical therapy publications. Over 43 years he has taught more than 350 courses to physical therapists, physical therapy assistants and dentists on the evaluation and treatment of TMD. He has been invited to speak to over 85 dental study clubs and dental conferences to include the American Equilibration Society, Thomas P Hinman Dental Meeting, and the American Academy of Orofacial Pain.
Course Description

Pain and dysfunction involving the temporomandibular joint(s) (TMJ) and/or masticatory muscles are collectively referred to as a temporomandibular disorder (TMD). TMD is a common source of jaw, headaches and orofacial pain and contributes to functional limitations associated with chewing, talking, and yawning. Characteristics of patients experiencing TMD will be identified. An overview of clinical anatomy and mechanics of the TMJ will be covered. The evidence-based examination for all common diagnostic subsets of TMD are discussed. An evidence-based informed treatment will be covered for each diagnostic subset of TMD.
Treatments covered to include but not limited to patient education, behavioral modification, modalities, exercises, and manual procedures. Surgical and non- surgical treatments for disc displacements will be reviewed as well as post op physical therapy management. The rationale for the use of the various oral appliances fabricated by dentists will be highlighted. Features of an oral appliance will be covered to determine if the oral appliance is an evidence-based design. Cervical spine considerations in the management of TMD and headache will be discussed. Team approach between the physical therapist and dentist/oral surgeon will be emphasized in this course.
Course Objectives

Upon completion of this course, the attendee will be able to:
Describe the pathophysiology of all common diagnostic subsets of TMD
Perform the history & physical examination for each diagnostic subset of TMD
Formulate physical therapy treatment strategies for each diagnostic subset of TMD
Explain the indications and objectives for other treatment strategies for TMD to include an oral appliance, minimal invasive surgery, invasive surgery, and psychosocial distress management.
Discuss cervical spine connections to TMD and Headache
Explain TMD misconceptions and misinformation that affects treatment outcomes.
Course Content
CCH's

Module 1 – A Current Understanding

Characteristics of the TMD patient population
Entry level education of health care professionals regarding TMD
Diagnostic guidelines for TMD
Treatment guidelines for TMD

1.1
Module 2 – TMJ Anatomy
0.6
Module 3 – Mandibular and Disc Dynamics
.5

Module 4 – Myogenous Disorder

Diagnosing and Management

1.5

Module 5 – Lateral Pterygoid Spasm and Trismus

Diagnosing and Management

0.7

Module 6 – Arthralgia

Diagnosing and Management

0.3

Module 7 – Subluxation

Diagnosing and Management

0.4

Module 8 – Disc Displacements

Diagnosing and Physical Therapy Management
Other treatment options for disc displacements

Anterior repositioning appliance
TMJ arthrotomy, arthroscopy and arthrocentesis

2.0
Module 9 – Degenerative Joint Disease
0.3
Module 10 – Cervical Spine and TMD/Headache connections
1.1

Module 11 – Oral Appliance

Indications and design of an evidence-based oral appliance

1.5
Total
10 CCH's
Target Audience
Physical therapists and physical therapist assistants. Other healthcare professionals interested in understanding TMD management will benefit from taking this course.
Certificate of Attendance
After passing the post-test, a certificate of attendance for 10 CCH is awarded to the attendee.
Additional Information can be found at: www.TMDstevekraus.com
Mike Karegeannes
  Mike Karegeannes
Course Description:
This two-day TMJ course provides a basic understanding of Temporomandibular Disorder (TMD) and Craniofacial Pain (CFP). Participants will learn anatomy and biomechanics of the normal Temporomandibular Joint (TMJ), as well as abnormal mechanics or pathophysiological mechanics that will require a comprehensive evaluation and treatment approach. This TMJ course is designed to help differentiate myofascial related pain from internal derangements and educate on the interrelationship between the cervical spine and the TMJ. Lab time will allow participants to palpate anatomical structures as they relate to TMD and CFP, and learn how to mobilize the TMJ as well as the upper cervical spine. Participants will gain insight into a basic home exercise regimen for their patients. There will also be discussions about appropriate orthotic therapy, lifestyle changes, potential surgical interventions and how to build a rapport with the dental community and other healthcare providers so the best possible outcomes can be achieved for patients.
Speaker:
Michael Karegeannes, PT, MHSc, LAT, MTC, CFC, CCTT, CMTP Owner of Freedom Physical Therapy Services, 4 clinics in Wisconsin, since 1997 and a practicing physical therapist since 1989. His specialties in the field of physical therapy include TMD, spine and pelvic dysfunctions, myofascial pain, and orthopedic therapies. Michael graduated from the University of Wisconsin-Madison in 1989 with a Bachelor's of Science Degree in Physical Therapy. After he graduated, he received his athletic training license from the University of Wisconsin-Milwaukee, and later, Michael completed his manual therapy certification and Masters of Health Science from the University of St. Augustine in Florida. In 2005, Michael had the honor of being trained by Dr. Mariano Rocabado, (in conjunction with the University of St. Augustine) who is the leading national expert in the field of craniofacial therapies. Michael holds a Craniofacial Certification with the University of St. Augustine. In addition, Michael has attended an orofacial pain and TMD Residency with the University of Minnesota Dental School. He is a member of the American Academy of Orofacial Pain (AAOP) as well as vice-president of the Physical Therapy Board of Craniofacial & Cervical Therapeutics (PTBCCT). In addition, Michael is, one of a few, Certified Cervical & Temporomandibular Therapists (CCTT) who has obtained diplomate status by the PTBCCT. In 2011, Michael received thorough and extensive training in the technique of intramuscular dry needling and is certified through Myopain Seminars, the premier post-graduate medical and physical therapy continuing education company in the United States with a focus on myofascial trigger points. Michael is also on faculty with Myopain Seminars. Michael is also one of the few PTs in the USA trained in the CRAFTA approach to TMD. His diverse experience, knowledge, and manual skills allow Michael to be highly effective in the evaluation and treatment of his clientele. Michael is a member of the APTA, WPTA, NATA, AAOP, PTBCCT, PAMA and IMS.
Course Objectives:

What you will learn:

Describe basic TMJ anatomy, biomechanics, and pathomechanics.
Recognize how postural or cervical dysfunction might contribute to TMJ disorders.
Evaluate the TMJ and develop a working hypothesis.
Demonstrate appropriate manual and exercise techniques for the treatment of TMD.
Identify the PT's role within the dental community for the treatment of TMD.
Recognize other treatment options outside of PT.
Educate clients in the management of TMD.

Course Logistics:

Course Name and Dates

Evaluation and Treatment of Temporomandibular Disorders and Craniofacial Pain

This two-day TMJ course provides a basic understanding of Temporomandibular Disorder (TMD) and Craniofacial Pain (CFP). Participants will learn anatomy and biomechanics of the normal Temporomandibular Joint (TMJ), as well as abnormal mechanics or pathophysiological mechanics that will require a comprehensive evaluation and treatment approach. Price: $675 for PTs, OTs, PTAs, LMTs, SLPs & Chiropractors. $1125 for Dentists and Physicians. Additional Info and agenda can be found at: https://www.treatingtmj.com/tmd-course/

---

Dec. 10-11, 2022 in Fox Point, WI
Course Registration: Join Waitlist

January  7-8, 2023 in Cape Coral, FL
Course Registration: REGISTER HERE

January  28-29, 2023 in Nashua, NH
Course Registration: REGISTER HERE

February 25-26, 2023 in Woodstock, GA
Course Registration: REGISTER HERE

May 20-21, 2023 in Stillwater, MN
Course Registration: REGISTER HERE

July 8-9, 2023 in Tulsa, OK
Course Registration: REGISTER HERE

August 5-6, 2023 in Newark, DE
Course Registration: REGISTER HERE

September 9-10, 2023 in Chino, CA
Course Registration: REGISTER HERE